Leadership
Innovation
Integrity
Excellence
Creativity
Quality
Vision
We believe that in order to be the best in your acquired field you have to be:
Passionately inspired.
Surrounded by a talented team that shares that passion.
Committed to determination, loyalty and effort.
We believe that our core team shares this vision. This makes us united, sustainable and gives us a solid foundation to build our future upon.
Everything starts with a vision and without a well shared vision it is impossible to find yourself with talented people who believe what you believe!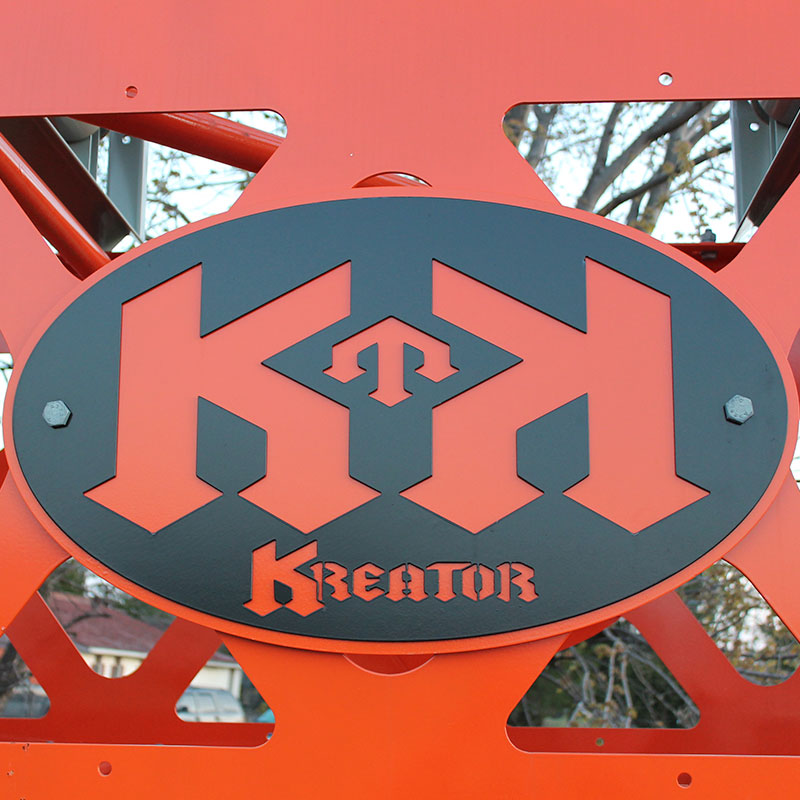 We have been there and done that all across Canada, in over 40 US States, and 29 Countries around the World on four Continents.
Our Story
KREATOR was founded in 2007 by Wm. Keith Miles. KREATOR is best described as the little company that could, and did.
From its humble beginnings on the west side of Orangeville to its current 27,000 sq. ft. Amaranth location on 6.5 acres, we are one of the biggest trade's employers in the county. KREATOR began as a service company providing field services and minor shop fabrication services to the aggregates industries and has since then evolved into the company it is today.
Today, KREATOR is integrated in several markets such as Bulk Material Handling, Aggregates, Mining, Plastics, Recycling and Scrap Metal Recycling. Design & Engineering, Equipment Installation & Relocation, Mobile Service, Transportation & Heavy Haulage, Civil Works, Loading & Unloading, Storage Terminals, Portable Equipment, Fixed Plants and Turnkey Projects are services offered in all markets.
As an Original Equipment Manufacturer and Inventor, KREATOR's future is bright as we plan for the next ten years and continue to invest in our people and the development of new products.
Thanks to the loyalty of our friends and supporters, we have become sustainable and relevant as we continue to do what we do best - ThinK Outside The Box!