Stacker Conveyor
For portable operations, KREATOR stackable conveyors make a difference. Our stackable conveyors can pack up to 480 feet of conveying power in a single truckload, perfect for portable operations always on the move. For additional on-site portability, 3-pack conveyors are configured to be towed away in loads containing up to 3, 70 foot long wheel mounted conveyors. These conveyors can also be configured with rollers for an additional roll-on / roll-off capability, providing a whole new level of portability.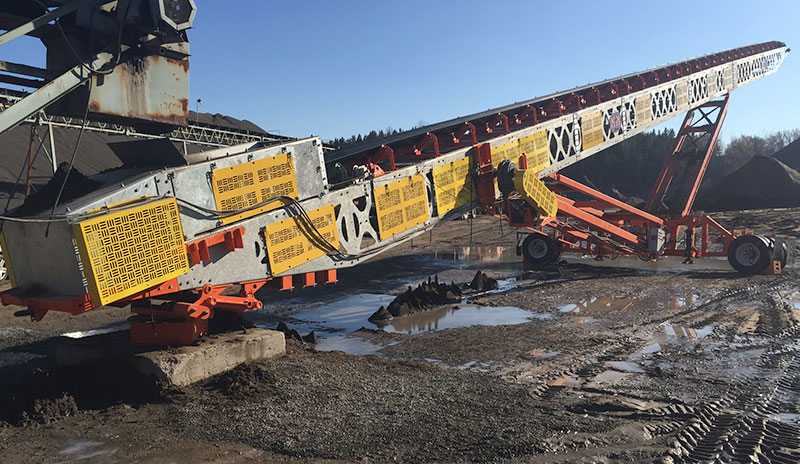 Jump Conveyor
For semi-mobile or in-pit portability, KREATOR jump conveyors are the ideal solution and available in skid mount or dolly axle configurations.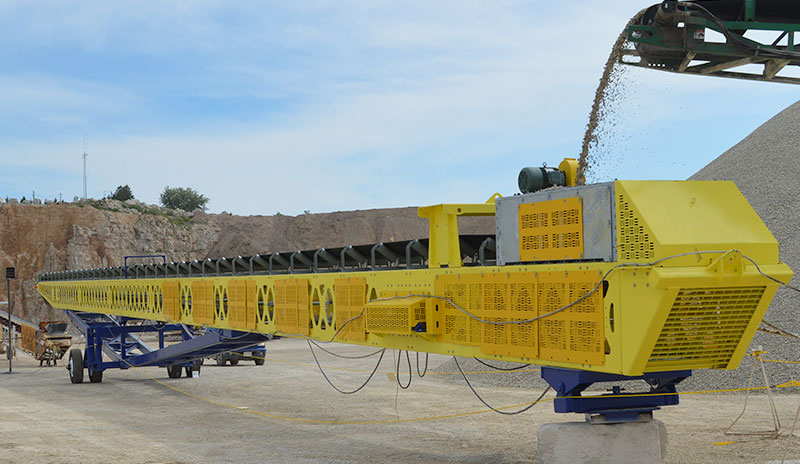 Overland Conveyor
We've engineered overland conveyors ideal for all types of operations. Channel or lattice frame overland conveyors are available to cover longer distances, eliminating the need for haul trucks.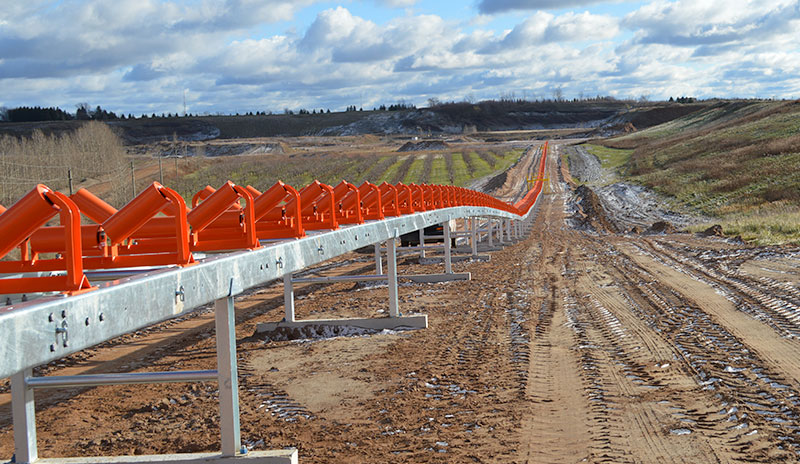 Stationary Conveyor
Providing material to and taking material away from your processing equipment at a productive rate is vital to your profitability. Load and unload railcars, trucks or ships and move massive loads of material throughout your operation in no time with our material handling systems. From tripper systems to loading or unloading, we have the right design, components, installation and support for your application.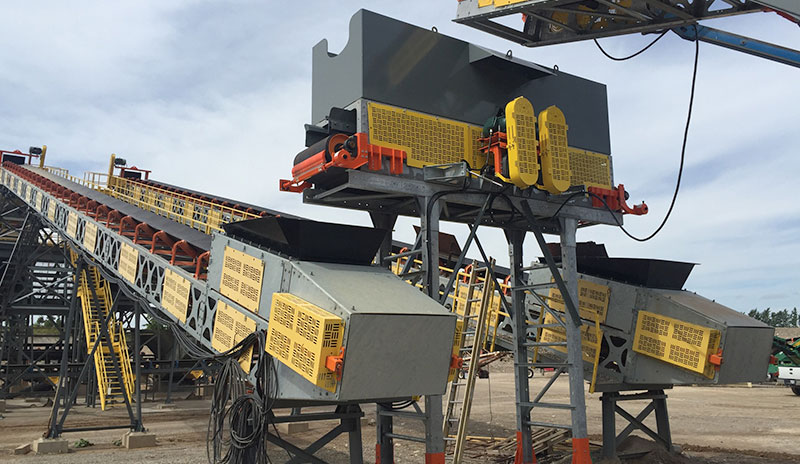 Custom Conveyor
We started our business in the custom market completing installations across the country. We pride ourselves on working with clients to solve problems where only a custom solution will work. There are times when the catalogue just doesn't cut it. Our knowledgeable, experienced staff are here for those times.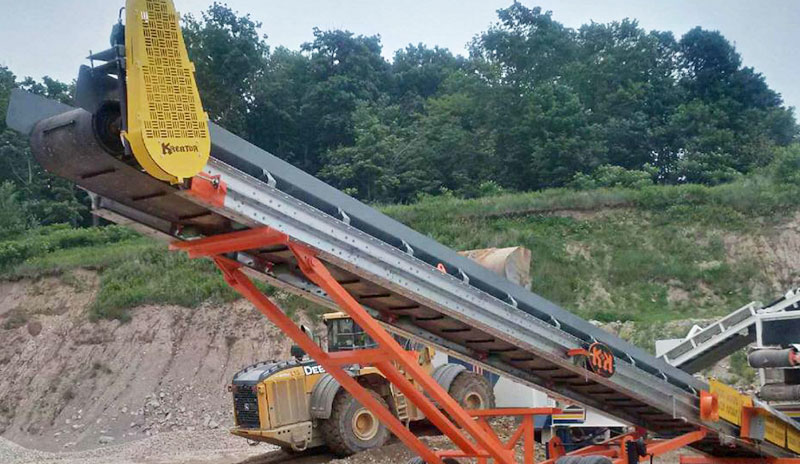 Radial Conveyor
Our radial conveyors offer the most versatile material handling solutions available today. Available in standard sizes up to 42" x 150', these conveyors partner seamlessly with our full line of portable and stationary crushing, screening and material handling equipment. Incredibly easy to set up, KREATOR radial conveyors will have you moving material in no time.